Cessna Caravan 208 S.E.T. Quiz
Cessna Caravan 208 Pt 2 Quiz
Cessna Caravan 208 S.E.T. Quiz PT2
Part 2 of the Cessan Caravan mock rating questions.
Part 2 Cessna Caravan 208 Quiz
Cessna Caravan 208 Number quiz
Speed , limitations and general figures
Airbox RunwayHD is a GPS system which you can use to navigate in flight on most tablets and phones.
I first tried a demo of the system in 2012 and I still use it today.  I have tried other systems including Sky Demon but I find RunwayHD easier to use, cheaper to buy as you do not have to pay for a register for it like SKY demon.
I have used the RunnwayHD all across Europe with students showing them the benefits.  From trips to Ostend, Quiberon, Lelystad, Inverness, Belfast, Cherbourg plus many more.  Where ever I fly with newly qualified students I always show and recommend this platform.
A lot has changed since I first used RunwayHD and they have continually improved the design and features.  I still use it on an Ipad2 without a problem but today you can also use it on Android devices so I shall be loading it up and giving it a try.
I am sure it will work perfectly on any device and it will just be getting used to different devices.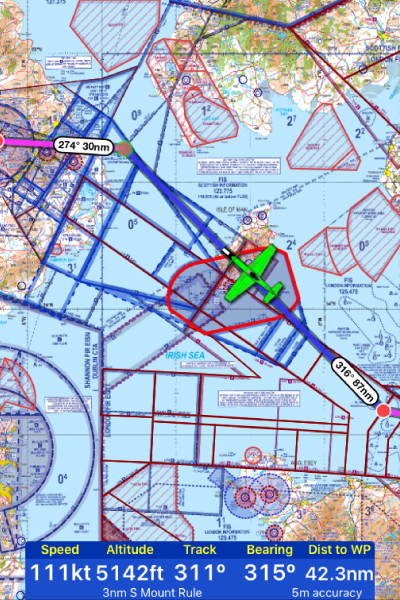 Alerts and Warning

Airspace

Notams

Weather

Traffic
Scratchpad

Checklists

Terrain

Flight Loggins

Approach Plates
Runway Center Lines

Side Profiles

Route Briefing

Routes

Airspace