Manchester Ground School
Ground School the fun way
Manchester PPL Ground School
Welcome to Manchester Groundschool for PPL pilots.
If you are having flying lessons or about to undertake flying lessons, you will already know or will soon discover that you must pass a number of flying ground examinations. For many, this is a daunting thought as School can be a distant memory, and not always a good one, or maybe your time is limited due to life commitments. This is where PPL Groundschool helps.
Manchester Groundschool specialises in quality PPL groundschool for aeroplane and helicopters, leading up to your PPL written ground examinations for your private pilot's licence.
We teach in a way so you will remember and have some fun!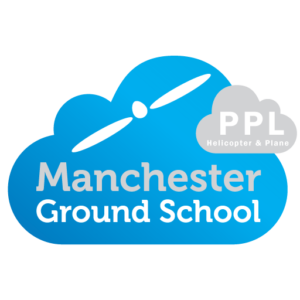 About Us
Manchester Groundschool specialise in teaching PPL Helicopter and aeroplane theory in an easy to understand way so you can enjoy flying quicker and safer…
Teaching Objectives
Our objective is to teach you the CCA syllabus with a special emphasis on airmanship, safety and exam technique. We have written our own proven training manuals for all PPL subjects including a sample question bank which will easily prepare you for all your exams.
We are very experienced in treating all future pilots as individuals, therefore you don't need to have any reservations in undertaking your flight training. Obtaining your PPL is supposed to be your future or hobby a career, so our emphasis is on your enjoyment.
Flight schools are great for  flying lessons but most are not set up to teach a structured groundschool, this is where Manchester Groundschool steps in helping students and flight schools to maintain supportive groundschool training to compliment you flying lessons for both aeroplane and helicopters.
Manchester Groundschool 
Helping you learn to fly
Save money and time on training
Manchester Ground School will save you time and money by helping you with your flight training on the ground, so no more frustration on how to get through your PPL ground exams, you have just found the solution.
If you haven't started flying yet, we are able to offer free advice on whats involved in flight training and can put in in touch with best flying school for your location.